If you are an adult with attention deficit disorder (ADD), don't confuse your agenda or inner sense of needing to do something with getting your way in a petty power struggle. Your agenda involves connecting with people and callings that will meet your deepest needs. Power struggles can happen when you become polarized against someone whom you perceive is trying to control you for the sake of asserting power. Your emotional sensitivity may cause you to lose control in such a power struggle. If you want to know how to handle a power struggle, refer back to your agenda. If your agenda is to create a nurturing family environment and you are fighting with your spouse about unnecessary spending, recognize that you are engaged in a power struggle and soothe your emotional bristling. On the other hand, if you are fighting with your spouse about the need to make time for family recreation, honor your agenda and your emotions, but remember that explosive outbursts may work against your agenda to create a healthy, nourishing family life.

Your defiance and emotional outbursts usually reflect your devotion to your agenda. The problem is that when others block your agenda in the service of their own expectations or control issues, defiance and hostility may become a bad habit.

It is good to be inelastic but tactful in pressing forward with your agenda, whether it be taking over a company or freeing up time for recreation in your family life. To gain relationship capital, or the goodwill of others who can help you achieve your agenda, handle conflicts not directly related to your agenda with grace.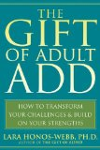 Continue Learning about Living With ADD/ADHD