7 Low-Calorie Foods That Will Fill You Up
Yes, you can snack and still lose weight.
1 / 8
By Taylor Lupo
Snacks should be a part of a healthy diet. In fact, the right kind of snacks may even help you lose weight! Healthy snacks can satiate hunger and prevent overeating—two important things when you're trying to watch your weight. The key to successful snacking? Be prepared. Otherwise you'll find yourself halfway through a bag of cookies the next time your stomach starts to grumble.
"I encourage pre-planned snacking," says registered dietitian, Jessica Crandall of Presbyterian/St. Luke's Medical Center in Denver, Colorado. "I think protein and produce are a great way to help Americans get more of their nutrient needs in their daily diet."
Get the scoop on low-calorie snacks that keep you satisfied.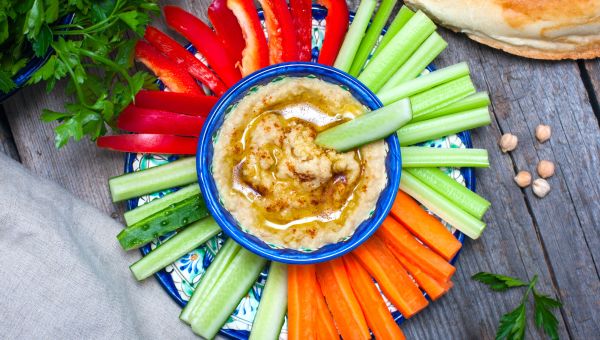 2 / 8

Veggies and Hummus

You're hungry, but there are still two hours before lunch. Instead of starving yourself for what might be a mid-afternoon binge, reach for this crunchy snack. A typical serving of vegetables is about two cups, which will run you only about 90 calories. "If you're really hungry, you may want to choose lower calorie items, like veggies, because they'll help you to satiate yourself," Crandall says.

Pair your veggies with two tablespoons of creamy hummus—about 50 calories—for a filling and crunchy treat that will keep you satisfied, for fewer than 200 calories.
3 / 8

Fruit and Nuts

Searching for a midday pick-me-up? Snack on a handful of almonds. One ounce of this nut packs a nutritional punch: 6 grams of protein, which keeps you fuller for longer; 3 grams of fiber, which aids in weight management and regularity; and 75 milligrams of magnesium, good for regulating blood sugar levels.

For a sweet and satisfying snack, pair a handful of unsalted almonds with a small apple. This combo totals just 225 calories.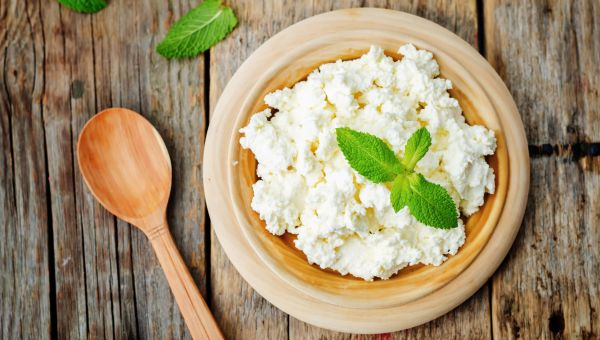 4 / 8

Cottage Cheese and Tomato

Low-fat cottage cheese pairs well with many fruits and veggies. This creamy snack is low in fat and calories, but high in protein—14 grams per half-cup serving. The combination of fiber, from a juicy tomato, and protein may be just what your body needs to hold you over until your next meal.

Hollow out a medium tomato and spoon in cottage cheese, or dip cherry tomatoes in the creamy stuff. Jazz up this snack with a drizzle of tangy balsamic vinegar for a hearty treat with just about 100 calories.

Not a fan of tomatoes? Check out other low-calorie snack options.
5 / 8

Apple and String Cheese

Apples are a great grab-and-go snack! Boost the protein content by pairing your fruit with a prepackaged string cheese. A part-skim mozzarella cheese stick contains just 70 calories and 4 grams of fat.

Bonus: The cheese is pre-portioned so you don't have to worry about overindulging.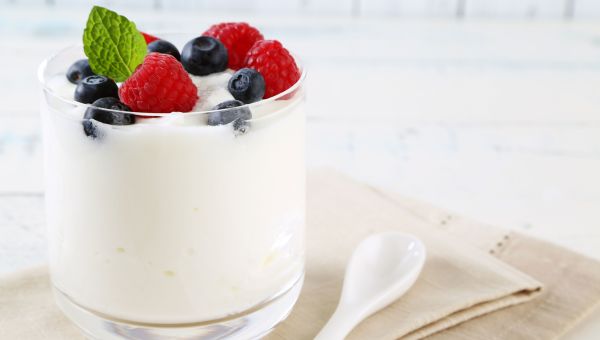 6 / 8

Yogurt and Berries

A healthy snack should be filled with water, nutrients and fiber, and contain little fat and calories. This sweet snack has it all!

"Grab a fruit or vegetable and pair it with a low-calorie protein source," Crandall suggests. A half-cup of plain non-fat Greek yogurt contains no fat, just 65 calories and 11 grams of protein—the perfect partner for a serving of fruit. One cup of blueberries contains 84 calories, 4 grams of fiber and an abundance of vitamin C and K, which plays an important role in blood clotting.
7 / 8

Banana and Peanut Butter

Are you a gym rat? Peanut butter and a banana makes the perfect post-workout snack. A medium banana weighs in at about 100 calories and contains 3 grams of fiber, which helps keep you full. A heaping tablespoon of all natural peanut butter contains about 100 calories as well, but boasts 5 grams of protein per serving.

Looking to change things up? Swap your peanut butter for a spoonful of another protein-packed nut butter.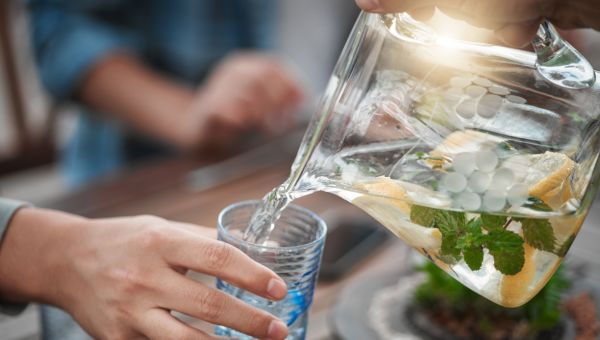 8 / 8

Wash it Down With Water

Drinks like soda, juice and lattes are calorie bombs. Our expert's advice? "The things you want to avoid are liquid calories, like lattes, juices and smoothies. Those things can add up pretty quickly," Crandall says. A 16-ounce whole milk latte with run you about 220 calories. And a 12-ounce can of cola? Nearly 140 calories. Drink water instead!

Sipping a glass of fresh water has many benefits. Drinking enough water can help you lose weight, keep you energized and regulate your body temperature. Filling up on water also keeps your stomach full, so you won't overeat.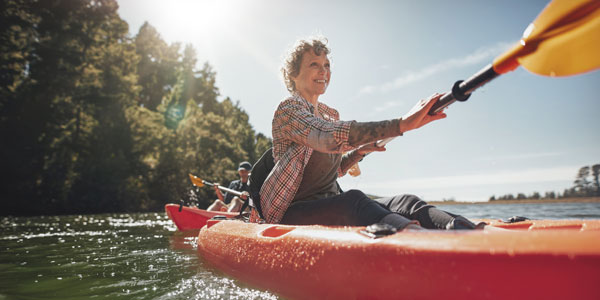 Learn how diet, exercise, stress management and other lifestyle changes can lengthen your life and even help you live to 100.