Lithium is a mood stabilizer. There are three other bipolar disorder drugs in the mood stabilizer category: Tegretol, Depakote and Lamictal, but these are actually anti-convulsant medications that were found to help moods even though they were being used for epilepsy!
Thus, Lithium is the only true mood stabilizer.
Lithium can help with depression, but it's primarily an anti-mania drug and works miracles for many people. I know people with bipolar disorder who have been on Lithium for 20 years. For this reason, Lithium is usually the first drug of choice, especially when a person goes into the hospital in a massive manic episode.
Lithium is a naturally existing salt, which is why drug companies can't make any profit from Lithium! It's one of the cheapest drugs on the market.
If you're lucky enough to respond well to the drug, stay on it! Easier said than done sometimes for sure, especially if a manic episode breaks through, but it's proven that those who stay on it are much less likely to get really sick.
Lithium does have its side effects. When I was on Lithium I couldn't read at all and I also had excessive thirst. It blocks creativity in many cases. As we know, many people with bipolar disorder are super creative- so this lack of creativity is a real challenge. I know a novelist who makes the super risky choice to go off her Lithium to write her books and then go back on when the book is done. Risky, but I guess it's better than going off it completely!
Lithium can also damage the kidneys which is why people on the must have blood tests to check their Lithium levels.
Over all, Lithium is a good drug for bipolar disorder mania, it's not super dirty (the term used to describe a drug with super bad side effects) and it seems to work for people very long term.
Lithium is a prescription drug for long-term treatment of bipolar disorder. Lithium is considered an antimanic agent, because it prevents and treats the manic (unusually excited) moods of bipolar disorder. Lithium works on the chemicals that send signals in the brain (neurotransmitters), to decrease the abnormal brain activity that can cause these manic moods.
Lithium is a naturally occurring element and is the only psychiatric drug proven to substantially reduce the incidence of suicide. Lithium is used to treat mania and bipolar depression and is used to reduce recurrences of mania and depression. Lithium generally takes about seven to ten days to start working. Lithium is a very dangerous drug if taken in an accidental or intentional overdose. In the event of an overdose, seek immediate medical attention.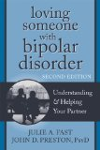 Continue Learning about Lithium