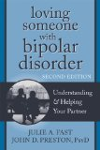 Here are side effects of lithium:

Common side effects: These include nausea or heartburn, muscle tremors or weakness, decreased sex drive, lethargy and drowsiness (which may impair the ability to safely drive an automobile), difficulty concentrating, weight gain, increased thirst and increased frequency of urination, and rash or acne.

Less common side effects: These include loss of balance, double vision, vomiting, diarrhea, slurred speech, and trembling. These side effects should be reported to your doctor.

Rare side effects: Rare, potentially dangerous side effects include soreness of the mouth, throat, or gums; severe rash or itchiness; swelling of the neck or face; severe nausea, vomiting, weakness, fever, or flu-like symptoms; and marked increase in thirst and very frequent urination. If any of these side effects occur, immediately contact your doctor.