Humor is a great way to defuse anger. Not only can it improve a tense situation, but it's also good for your health! A good laugh reduces your level of stress hormones and boosts your level of endorphins, which are hormones that give you a sense of well-being.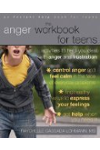 The health benefits of laughter are proven and plentiful, ranging from strengthening the immune system to reducing stress and food cravings and to increasing one's threshold for pain. Hormones, of course, are the reason. Health-promoting endorphins and neurotransmitters get released during a good laugh, and the number of antibody-producing cells and the effectiveness of certain immune cells also increases. An emerging therapeutic field known as humor therapy aims to help people heal more quickly with laughter. So take a load off and laugh!

From The Mind-Beauty Connection: 9 Days to Less Stress, Gorgeous Skin, and a Whole New You by Amy Wechsler.
A study at the University of Maryland Medical Center shows laughter increases our capacity to fight various diseases by increasing our antibody production. Laughter reduces the levels of stress hormones like cortisol. Our bodies relax when we laugh, and we reduce our risk of heart disease, hypertension, stroke, arthritis, and other inflammatory diseases. Laughing reduces stress, boosts our immune system, lowers our blood pressure, and improves our brain function. Laughter has a healthy effect on blood vessel function. Researchers discovered using ultrasound that artery diameter increased by 22 percent during laughter and decreased by 35 percent during mental stress. Laugh as often as possible to release healing endorphins, the body's natural painkillers.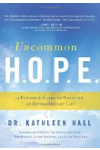 Continue Learning about Laughter Therapy
Researchers estimate that laughing 100 times is equal to 10 minutes on a rowing machine or 15 minutes on an exercise bike.