You can take advantage of humor's health-boosting potential. The best way is to react to stressful circumstances by making fun of them, rather than being stressed by them. If, halfway through the workday, you realize you're wearing black shoes with blue pantyhose, you could get upset and feel like a fool and become anxious because you think your coworkers must think less of you for making such a stupid mistake. Or you can react with humor, enjoying a laugh with others that you made the mistake in the first place, and talking about silly situations that could arise from it -- high heels with socks tomorrow, for example.
Finding the humor in everyday life helps head off negative reactions that can make you feel bad and, over time, weaken your body's ability to fight off illness. Boosting the humor in your life can help you stay healthier physically and psychologically. Here are some ways to do that:
Spend time with funny people. You know the type -- the ones who keep everyone laughing. Seek them out and make friends with them.
Watch funny television shows and movies. Don't forget the oldies like Charlie Chaplin, Lucille Ball, and the Three Stooges.
Watch videos or listen to CDs of comedians doing their routines.
Choose entertainment that is humorous rather than tragic.
Whenever possible, defuse stressful situations with laughter. If you're wrapped up in some kind of a perfectionist tizzy, poke fun at yourself.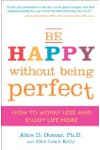 Continue Learning about Laughter Therapy