On the morning of your liposuction surgery, all modesty must be put aside. You'll stand up naked as the surgeon draws a topographic map on the area of your body to be suctioned. The marks are important because your fat will change shape when you lie down during surgery. Skilled surgeons are able to translate their marks into guidelines for the fat removal. Some surgeons have tried to operate on standing patients, but this method is dangerous, with a high chance of fainting reactions.

You will be brought into the operating room where the nurse will prep your body with Betadine, a germ killer. Again, you will stand, and Betadine will be painted from your collarbone to the tips of your toes. While the procedure is somewhat embarrassing, it is necessary. Liposuction is one of the few surgical procedures where both the front and back of the body are operated on. It is impossible to sterilize both sides of your body once you are under anesthesia. You'll then lie down on the sterile operating table, where the anesthesiologist will place an intravenous line in your arm and hook you up to EKG, blood pressure, and oxygen monitors. You will then be given general anesthesia and the operation will be performed. Some sort of blood clot prevention, such as compression boots or mini-heparin, should be used in every case.

Incisions are made, the wetting solution is injected, and the surgeon suctions the fat. You will be turned from side to side, if necessary. The surgeon keeps track of the amounts of fat removed from each location -- the thighs, knees, and hips, for instance. If you are symmetrical, even amounts are taken from each side. If you have more fat on one side, then more will be taken from that side.

The surgeon judges the adequacy of fat removal by observing the amount of fat suctioned and by feeling the thickness of the remaining fat. Remember, the goal is not complete fat removal -- it is a thinning and sculpting of the residual fat.

Your incisions will be closed with stitches and Band-aids and gauze will be placed. A specially designed girdle will be put on you while you are still asleep, to provide pressure where it is needed. It is washable and even has a hole in the crotch to avoid painful removal when you go to the bathroom. You will stay in the facility about two hours and then will be sent home.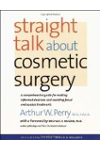 Continue Learning about Laser Liposuction