Liposuction in NO way is a weight loss procedure. In fact, liposuction is for patients who are at their IDEAL body weight, however, have resistant localized deep fat deposits and they have unsuccessfully attempted exercise and diet. Liposuction is an excellent procedure for those patients who have good skin tone, especially in the lower abdomen, hips, inner thighs and lateral saddlebag regions. Patients that we liposuction weekly have good skin tone and have localized fat deposit areas that are resistant to diet and exercise. Once again, liposuction is NOT the cure for weight loss or obesity.
Liposuction does NOT help you lose weight. If anything, it is a body sculpting tool. As a fitness professional I certainly would not recommend liposuction to any of my clients. In addition, a high number of people that have liposuction end up gaining weight post surgery.
Try the old fashion way instead, hard work!
Straws may suck the cola out of cups, and vacuums may suck the crumbs out of the carpet fibers, but when it comes to the fat-removal process, liposuction sucks big-time. A fairly safe procedure (with three to five days of recovery time), liposuction has a place in a waist-management plan.

But know this: Liposuction is no better as a weight-loss technique than a leg amputation. Liposuction is a sculpting technique; it'll help remove fat from problem areas, but it won't help you lose a significant number of pounds (because fat is light, and too little fat is removed during liposuction to make a significant difference in your weight.)For this reason and others, you and your doctor need to be certain that you're a good candidate for liposuction before you schedule the procedure.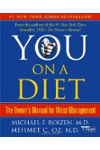 Continue Learning about Laser Liposuction