Patients who are good candidates for liposuction will be at their ideal body weight and have localized deep fat deposits in specific areas such as hips, abdomen, inner/outer thighs. Board-certified plastic surgeons have the experience and judgment to evaluate the patient as to candidacy for liposculpting procedures. Liposuction is not the answer or cure for obesity or weight loss. Liposuctioning does help contour and reduce localized fat deposit areas. In general, we usually do not remove more than five liters of fat at one time due to increased blood loss which may require blood transfusion. There can also be electrolyte disturbances with significant tumescent technique when over five liters of fluid are placed into the body. In my practice, I do not remove more than 3 liters of fat at one time during the tumescent liposuction technique. Patients who have increased skin laxity from having delivered several children may require an abdominoplasty or tummy tuck rather than liposuction. Again, skin tone is the key factor in determining the candidacy for liposuction.
The ideal liposuction patient is about 10 percent above the ideal body weight with isolated fat in one area (and that one area is often genetically driven, i.e. a family where all the members are shaped with excess fat in the same place). People who undergo massive weight loss can still use liposuction—but it should be in combination with other cosmetic surgical procedures to get their body in the proportion they want.

The question you need to ask yourself before considering liposuction is this: Is there an intolerable element to your body that, if changed, would make you happy? For example, are you disproportioned (a size 4 upper body and size 10 lower body)? Or do you carry your weight in one particular area only (like love handles for men)?

Above all, remember that liposuction is not a good way to lose weight. Liposuction has little effect on weight because fat is light (remember, "fat floats.") A liter of fat only weighs about 2 pounds, and the lipo max is 5 liters of fat removed. And while fairly safe, the procedure does have risks.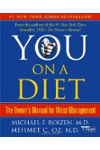 Continue Learning about Laser Liposuction