The best way to prepare for the birth of your baby is to participate in a birthing class. You can often find one at birthing facilities or OBGYN offices. Check with your doctor's office. If breastfeeding and infant care classes are offered, you should attend these as well.
Other ways to prepare for the birth of your baby are:
Find out what lactation services are provided at the center where you plan to have your baby.
Ask if the facility has a neonatal intensive care unit (NICU). If not, ask the staff what the plan will be if your baby requires more advanced care.
Interview pediatricians and have a plan in place for after you leave the hospital.
Educate yourself on safe sleep for baby.
Have your baby's car seat ready. Read the instructions for use. Check with your local fire department or police station for a certified car seat installer to help you learn about car seat safety.
Ask your birthing facility how to pre-register for your delivery. This will help expedite the registration process.
Tour your chosen birthing facility to become familiar with your surroundings.
Create a birth plan.
Taking a childbirth class is a great way to prepare for the birth of your baby. It can ease many fears and anxieties and can clear up so many unknowns. Being prepared like this can leave you feeling confident and excited about your upcoming birth.
Whether you're giving birth in a hospital, your home, or a tub of warm water, your first time can be a tough one - emotionally and physically - mainly because it's all a big unknown. Use this checklist to do as much as you can to prepare for the big event:
Develop a flexible birthing plan. While we admire any pregnant woman who comes up with a birthing plan describing in detail how she wants her delivery to go, we know from experience that you need to be somewhat flexible, because life is unpredictable. The best approach: Pick a birthing team that shares your values and philosophies. In collaboration with your doctor or midwife, you can then decide what kind of overall birth you want to have (a home birth with only calming words for pain management versus an elective C-section with lots of pain management…you get the idea).
Tour the facilities where you're going to have the baby. The more you can familiarize yourself with the whos, whats, and wheres, the more comfortable and relaxed you'll be during delivery - and that plays a huge role in how your experience goes.
Decide who's going to be in the delivery room with you for the birth.
Have your bag packed and ready to go. There's nothing worse than scrambling to find your fuzzy slippers when contractions are coming fast and furiously. Enlist your significant other to making sure the bag gets there at approximately the same time you do and before junior does. Don't forget to include some non-essential items (like photos of your family), too.
Know your pain management options well before you actually need to employ one of them.
Discuss options for banking cord blood. I support banking cord blood, but you'll need to make the decision well before delivery, so the delivery team can take care of it at the time of the birth.
Have your safety-approved car seat ready to go. No seat, no child coming home.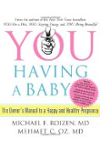 Continue Learning about Labor Symptoms & Pregnancy