Water therapy is the nouveau pain relief technique during labor. Soaking in a tub of warm water seems to help relax the uterus and alleviate pain. Newer hospitals often have tubs. If yours doesn't, you can rent one.

Some have also found that injections of sterile water relieve pain. The injections are given in four spots above the crease of the buttocks, and while the injection is kind of painful, it may work to relieve overall pain by redirecting some of your pain from the nerves that are associated with labor.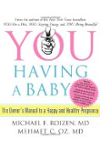 Laboring in water has been shown to lower blood pressure by relaxing the mother to be and reducing her stress. Taking a warm bath or shower at home can be comforting and very relaxing in early labor. As labor progresses the birthing tub found in birthing centers and many hospitals with birthing rooms have been shown to reduce pain and help the baby get in a better position for birth. Women who labor in tubs are less likely to use medication for pain and report a higher pain satisfaction score.
Continue Learning about Labor Stages