Women labor in all sorts of ways: squatting, sitting on the toilet, side-lying with one leg supported, reclining in a tub for a water birth, rocking on hands and knees. When you want to rest, lie on your side. Lying flat on your back is generally not recommended, as it is often painful and may make labor less efficient. It is also not good for the baby, as the blood flow to the baby may be diminished. Experiment with other positions until you find ones that are comfortable for you. Changing positions helps manage pain.
Most birth centers have stools, birthing balls, or squatting bars to hold on to. Some hospitals may have birthing equipment, too, but your choice of positions may be more limited. Even if you have an IV or an external monitor, your provider and birthing partner can help you find a comfortable position or place in the room.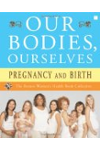 More About this Book
Our Bodies, Ourselves: Pregnancy and Birth
ALL THE INFORMATION YOU NEED TO MAKE WISE DECISIONS ABOUT YOUR PREGNANCY AND THE BIRTH OF YOUR CHILD -- FROM THE EDITORS OF THE CLASSIC "BIBLE OF WOMEN'S HEALTH" Pregnancy and birth are as ordinary...
Pushing during labor can take anywhere from a few minutes to a few hours. At this point, you may want to experiment with different body positions (lying flat on your back is actually not the best position for delivery because it collapses the diameter of your pelvis a half of an inch to an inch, making it feel like you're pushing uphill).
Here are some options that are very often used in both and home and hospital deliveries. They work to ease the baby's way out by freeing your hips and keeping them higher than your knees, as well as by increasing the diameter of your pelvis. This allows pressure from the baby's head to be applied evenly to your cervix, which helps it open.
Kneeling or Sitting: Lets gravity help you.
Hands and Knees: Allows you to move and rock your hips to help ease pain during contractions.
Squatting: Works best if you've practiced daily squatting before delivery (some Navajo women grab a strong rope that's hung from the ceiling to decrease the pressure on their legs when they squat; don't do this with a home delivery unless you have a specially constructed ceiling, and have practiced squatting and hanging before). [Knees aren't higher than your hips in this case.
Standing: Lets you open you legs wide while you hold onto something to help you balance at the peak of contractions.
Left lateral position with one leg up that relieves vena cava contraction.(You can also use a birthing ball in many of these positions.)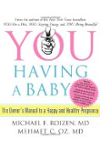 Continue Learning about Labor Stages