Knee pain can be from many causes: arthritis, cartilage damage, meniscal injury, bursitis, gout, infection and others--basically, infection and inflammatory injury. An often overlooked cause is subchondral bone marrow lesion, and/or edema secondary to insufficency. This problem usually resulted in the physician reccomending a knee replacement for pain relief. But now there is an alternative, joint-preserving technique known as subchondroplasty, which allows an organic bone cement to be injected arthroscopically into the bone. This relieves the pain, preserves the joint and allows a return to function.


Knee pain is common; unless pain is due to a direct injury, most issues come from mal-alignment of muscles in the hips/legs/feet/ankles that are too weak or too tight. Watch physical therapist Peggy Brill explain factors that can create knee pain.

Most knee problems occur at the interface of the patella (kneecap) and the femur (thighbone). When the leg is flexed and straightened, as in walking, running, or cycling, the patella slides up and down a groove in the end of the femur. Anything that can affect the way the patella tracks along the groove can increase friction, irritate the articular cartilage lining the underside of the kneecap, and result in knee pain.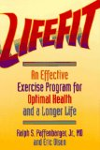 Continue Learning about Knee Pain