It is very normal to see behavior changes after lower spine surgery. If they last longer than 3 to 4 weeks, call your doctor. Some examples of behavior changes include bedwetting, acting out, or thumb sucking; changes in sleep and eating patterns; or nightmares. Make sure you comfort your child and help him feel safe. Understand that your child's routine has been upset by surgery. Being patient with your child will help reduce these changes.
Continue Learning about Children's Health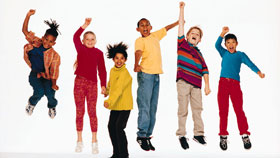 As a parent, you have questions about your kids' health. From common colds, lice, chickenpox and strep throat to eating disorders, obesity and learning disabilities, get the expert answers you need to raise a healthy child, tween, ...
or teen.
More