"A child who suffers nosebleeds so frequently that it affects his or her activities or school attendance should be evaluated by a doctor," ShahramYazdani, MD, pediatrician at Mattel Children's Hospital UCLA says. "Children who suffer frequent nosebleeds that are accompanied by other symptoms such as gum bleeds or easy bruising should also see their doctor."
Although excessive blood loss from a nosebleed is rare, symptoms would be lightheadedness, confusion, dizziness, and fainting. If any of these begin to occur with a nosebleed, your child may have lost a substantial amount of blood, which could be dangerous.
Also seek medical attention if:
your child has several episodes of nose bleeds within a short period of time
your child is taking blood-thinning drugs; these may affect the blood's ability to clot
your child begins to experience bleeding from places other than his nose
your child throws up blood
the bleeding doesn't stop after 10 minutes
(This answer provided for NATA by the Georgia College & State University Athletic Training Education Program.)
Call your child's doctor if your child has:
Bleeding that will not stop
Lost a large amount of blood
Frequent nosebleeds
Bruises not caused by injury
Bleeding from the gums or rectum
Continue Learning about Children's Health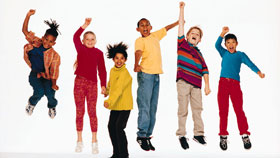 As a parent, you have questions about your kids' health. From common colds, lice, chickenpox and strep throat to eating disorders, obesity and learning disabilities, get the expert answers you need to raise a healthy child, tween, ...
or teen.
More