Although the prematurity rate increased significantly in the 1980s and 1990s, the complications and mortality associated with prematurity have declined dramatically as more and more hospitals are able to offer neonatal intensive care. Nevertheless, premature infants are at increased risk for chronic problems like asthma, obesity, and developmental delays. The shorter the gestation and the lower the birth weight, the more susceptible the baby is to medical complications. Health problems more common in premature infants include:
Ophthalmologic: strabismus (crossed eyes), myopia (nearsightedness), retinopathy of prematurity (a complex disease of the blood vessels serving the retina; can result in blinding retinal detachment)
Neurologic problems such as seizures
Growth and feeding problems
Respiratory problems, including chronic lung disease from being ventilated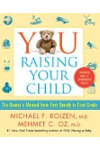 A baby born too early -- a premature infant, often called a preemie -- will be smaller than normal and may have underdeveloped organs. This can cause problems with breathing and feeding and makes the baby more vulnerable to infections, brain problems, and other serious complications. A very small or sick preemie may suffer lifelong physical or learning problems or, despite the best medical care, may die.

Despite the risks, many preemies do well. The closer the birth is to the due date, the better the preemie's chances for good health at birth and throughout life. Still, a preemie nearly always requires advanced medical care in a newborn intensive care unit (NICU).
Babies born preterm – at less than 37 weeks – are at an increased risk for serious physical ailments, including breathing and respiratory difficulties, vision and hearing loss, and feeding and digestive problems, as well as learning disabilities and neurological disorders. The good news is that greater awareness and new technologies improve the likelihood that many of these premature babies will survive and lead normal lives.

While the prognosis for the smallest premature babies – those born from 23 to 25 weeks who weigh less than a kilo – remains grim, the outlook improves for each week that birth can be delayed. "The best outcomes occur among late-preterm babies, those born between 34 and 37 weeks," says neonatologist Marianne Anderson, MD, medical director of the Santa Monica-UCLA Medical Center and Orthopaedic Hospital neonatal intensive care unit (NICU).

"No matter what we do, we cannot duplicate the mother's womb for the smallest of babies," says Sherin Devaskar, MD, director of the UCLA Neonatal Research Center and Training Program. "The brains, lungs, eyes and guts of premature babies are not fully developed to the point where they can handle the outside world. To be able to provide the next best environment to the mother's womb, "it is critically important to continue to investigate therapies that may change the course for these tiny individuals and their families."
Continue Learning about Children's Health