The most important element in raising your child is YOU. Watch this video with Dr. Mike Roizen and Dr. Ellen Rome to learn the importance of your everyday contact as a parent with your child.


Continue Learning about Children's Health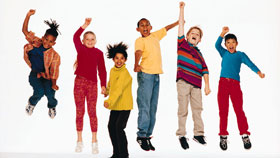 As a parent, you have questions about your kids' health. From common colds, lice, chickenpox and strep throat to eating disorders, obesity and learning disabilities, get the expert answers you need to raise a healthy child, tween, ...
or teen.
More