Feeding disorders in children are almost always caused by some other medical problem. Some of the medical problems that cause feeding disorders include:
Gastroesophageal reflux
Problems with the stomach or intestines
Seizures
Problems with the nervous system
Having been a preterm infant
Sensory system problems
Autism
Craniofacial syndromes
Problems with the heart or lungs
Problems with the muscles in and around the mouth
Continue Learning about Children's Health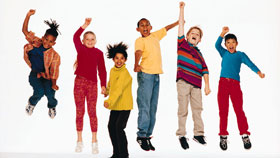 As a parent, you have questions about your kids' health. From common colds, lice, chickenpox and strep throat to eating disorders, obesity and learning disabilities, get the expert answers you need to raise a healthy child, tween, ...
or teen.
More