Find out what you can do to treat -- and prevent -- a lice infestation.
1 / 12
When it comes to what makes people go "Eww!," lice are close to the top of the list. But if you have a preschool or elementary school child, you know that head lice are all too common. In fact, the Centers for Disease Control and Prevention (CDC) estimates that 6 to 12 million lice infestations occur each year in the U.S. among kids 3 to 11 years old. But don't panic just yet. There's a lot of misinformation about lice, from how they spread to how they're treated. We're here to set the record straight.
Do you need a local pediatrician that accepts your insurance? Click here.
Medically reviewed in July 2018.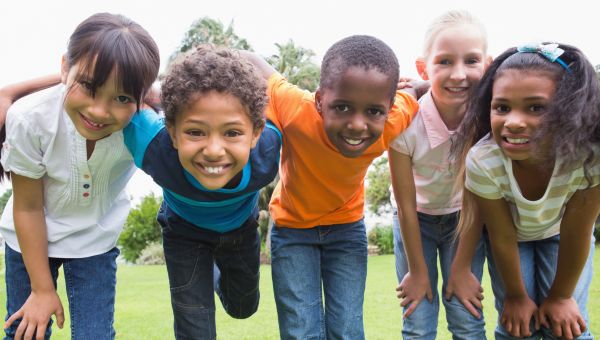 2 / 12

Myth: Lice Can Jump from Person to Person

Head lice are parasitic insects that survive on blood from their host. They don't jump -- or fly, for that matter – they move by crawling, wandering from one host to another through head-to-head contact. Once they find a host, lice begin breeding: Adult females lay eggs, or nits, which are cemented near the person's scalp. After about a week the nit hatches into a young louse, or nymph. One to two weeks later the nymph becomes an adult louse. 3 / 12

Myth: Lice Spread Diseases

Head lice aren't known to spread disease. However, because head lice can cause excessive itching, sometimes the itching can lead to excessive scratching, which can potentially increase the chances of developing a secondary skin infection. 4 / 12

Myth: Lice Are a Sign of Poor Hygiene

Head lice have been seen to hold tightly to human hair when submerged in water. And data shows that head lice can survive under water for several hours. That means even kids who bathe regularly are just as vulnerable to head lice. According to the CDC, chlorinated pool water isn't even enough to kill lice. 5 / 12

Myth: You Should Use a Bright Light to Find Lice

An adult louse -- a grayish-white bug about the size of a sesame seed -- moves quickly to avoid light, which makes it difficult to see. That's why doctors sometimes use a special light called a Woods lamp (picture a black light) in a darkened room to help spot the lice before they scurry away. However, to remove nits, or eggs, you'll need a good bright light and a magnifying glass.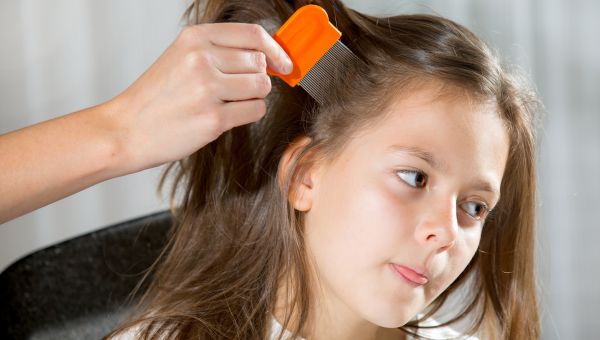 6 / 12

Myth: One Nit Is Enough to Diagnose an Infestation

About the size of a knot in a thread, nits are oval shaped and yellow to white in color. Before you jump to conclusions, make sure what you're seeing isn't dandruff, hair spray or even dirt particles. Also, seeing a nit farther than ¼ inch from the scalp generally means the infestation is old and inactive. According to the CDC, the best way to confirm an infestation is to find a live nymph (young louse) or adult louse on a person's scalp or hair before you decide to start treatment.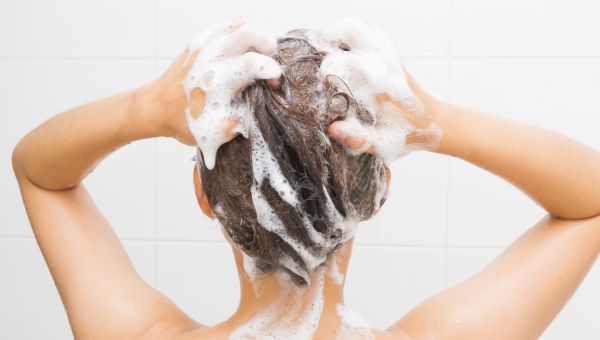 7 / 12

Myth: Anti-Lice Shampoo Is All You Need to Treat Head Lice

No lice removal products are 100% effective when it comes to killing the eggs. You still need to sift through the hair with a fine-tooth nit comb (you can buy one at your local drugstore) section by section and remove any nit you find by hand.

Be aware that not all lice shampoos are safe for young kids. Permethrin is approved for use in kids two months old and up, and ivermectin (Sklice) is approved for kids six months and up. However, if your child is two years old or younger, removing nits from the hair is the safest first line treatment to stop a lice infestation. 8 / 12

Myth: If the Medication Doesn't Work, Repeat as Often as Needed

You may need to do a follow-up treatment a week to 10 days after the first try -- but never repeat treatment with the same medication more than two to three times. (Sklice, a one-time treatment, should not be reused without a doctor's okay). You may be using the product incorrectly, or the lice may be resistant to it. Remember that the drugs used to treat lice are insecticides and can be dangerous if they're misused or overused, so ask your doctor for alternatives.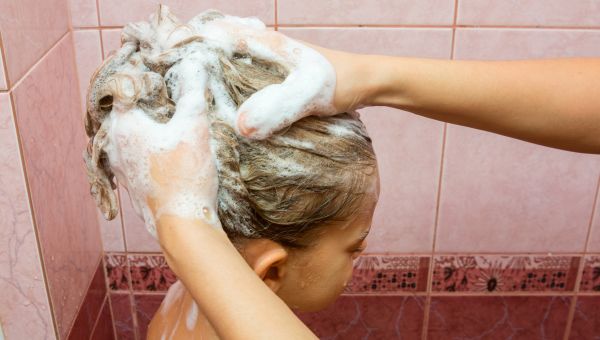 9 / 12

Myth: You Can Wash Your Child's Hair the Day After Applying Lice Shampoo

Washing your hair with regular shampoo less than two to three days after applying anti-lice shampoo or rinse may interfere with the medication and make it less effective. Also, be sure not to use conditioner on the hair before using the lice medication. Conditioners can act as a barrier that keeps the medication from sticking to the hair, reducing its effectiveness. 10 / 12

Myth: Alternative Lice Treatments Don't Work

Some parents report good results using olive or tea tree oil (just be sure to wait two to three days after using lice shampoo). The idea is that the oil smothers lice and prevents nits from clinging to the hair shaft. If you're ready to try it, here's what to do: Soak your child's hair completely with the oil, then cover the hair with a towel wrap or shower cap overnight. Rinse out the oil with warm water and shampoo. Some parents have also reported success with coating their child's head with petroleum jelly or mayonnaise. One study examining several home remedies (including vinegar, alcohol, olive oil, mayonnaise and petroleum jelly) found that petroleum jelly killed the most eggs.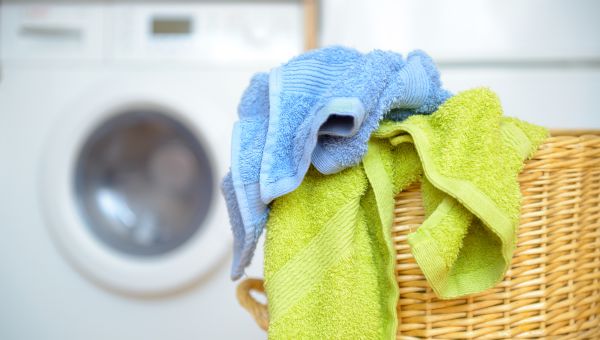 11 / 12

Myth: You Have to Clean Your House from Top to Bottom

You only need to clean the items your child's head touched 48 hours before treatment. This includes pillows, sheets, combs, brushes and clothing. Soak combs and brushes in 130+ degree water for 5-10 minutes. Wash your child's bed linens and any clothes they've just worn in hot water and dry on high heat. Items that can't be washed, such as coats, stuffed toys or sleeping bags can be dry-cleaned or placed in a sealed plastic bag for two weeks. You can also vacuum the floor and furniture -- however, the risk of getting lice from the carpet or furniture is very small. That's because lice live about a day off of the human head; nymphs for several hours and nits generally die within a week.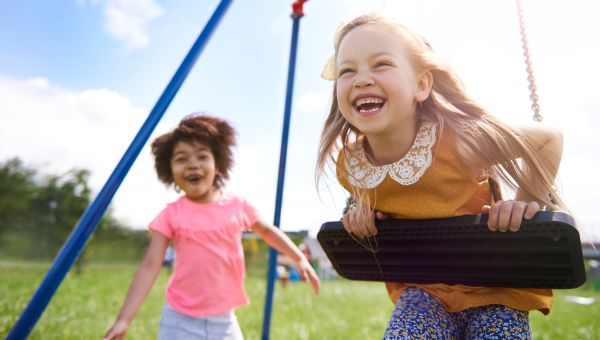 12 / 12

Myth: You Must Remove All Nits

Contrary to popular belief, dead nits aren't contagious. Once you've followed the anti-lice shampoo instructions carefully and all the lice and nits are dead, your child can return to school. (Some schools have a no-nit policy though, so you may need to do a final comb-through to get rid of the dead nits.) With a little luck, life can soon return to normal.
Continue Learning about Children's Health