Why are premature baby girls more likely to survive than boys?
Although the exact reason is not known, it is assumed that the hormones that make are unique to girls at birth also help mature the lungs and other organs (brain, intestines) in baby girls which improves their chance of surviving. While survival of girls is better than boys, the difference is relatively small and many other factors also play a role in survival.
Continue Learning about Children's Health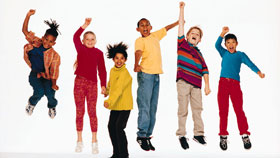 As a parent, you have questions about your kids' health. From common colds, lice, chickenpox and strep throat to eating disorders, obesity and learning disabilities, get the expert answers you need to raise a healthy child, tween, ...
or teen.
More