Make it a priority to work closely with your child's school. Meet with teachers, the principal, the counselor, the school nurse, even the school secretary to explain your child's illness and how it might impact his schoolwork. See if your child's textbooks are available online. It's really important that your child be involved with school activities as much as possible. Whenever there's an opportunity for a child with a chronic illness to act independently, support it to help their sense of self-esteem.
Although schools vary in the health assistance they offer, federal law requires public schools to provide chronically ill students with a "free and appropriate education in the least restrictive environment." Depending on your child's condition, those services include educational support, adaptive physical education, transportation, audiology, recreation, psychological services, physical and occupational therapy, speech and language therapy, assistive technology, and other help. If your child has special needs, the school should develop an Individualized Education Plan (IEP) for satisfying any medical requirements.
From The Smart Parent's Guide: Getting Your Kids Through Checkups, Illnesses, and Accidents by Jennifer Trachtenberg.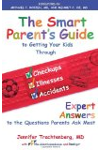 Continue Learning about Children's Health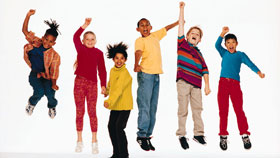 As a parent, you have questions about your kids' health. From common colds, lice, chickenpox and strep throat to eating disorders, obesity and learning disabilities, get the expert answers you need to raise a healthy child, tween, ...
or teen.
More