The jury is still out on the effects of computer use on cognitive and social development. Some studies show that children who have a computer in the home have slightly higher literary and math skills. No doubt you can find software to reinforce just about any topic your child is learning from you or in school. The challenge is figuring out what works to your child's advantage and what results in time spent playing games with no benefit.

The research on the social impact of computer use is a little fuzzier than that on excessive TV viewing. Clearly, if a child is spending hours a day on the computer, direct interaction with peers is reduced. Sure, some of that time might be spent in chat rooms or instant messaging people in a computer community, but it can be an artificial environment without the give and take experienced in face-to-face interaction. As a result, kids aren't learning the skills needed to be socially adept. That, and a tendency for people to embellish, portraying themselves as something they're not, leads me to question the overall benefit of this kind of computer use.

Can computer use lead to violent or aggressive behavior? Again, you can find research supporting both sides of that issue. Some studies suggest that children behave in a more aggressive manner after playing computer games with violent themes, and that doing so desensitizes them to violence and the impact it has on others.

From Good Kids, Bad Habits: The RealAge Guide to Raising Healthy Children by Jennifer Trachtenberg.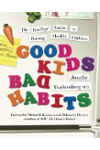 Continue Learning about Children's Health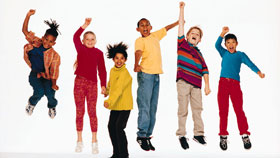 As a parent, you have questions about your kids' health. From common colds, lice, chickenpox and strep throat to eating disorders, obesity and learning disabilities, get the expert answers you need to raise a healthy child, tween, ...
or teen.
More