Here are some tips for making healthy eating and physical activity a habit for your child or teen:
Repetition is key. Just as you learned multiplication tables by going over them repeatedly, we learn healthy habits through daily repetition.
Practice! Encourage your child to regularly practice the behavior at the same time and place. For example, if you want a kid to eat more fruit, offer her an apple every day for an afterschool snack.
Set the pace early. Help your child follow through consistently with the new behavior, especially at the beginning. Your child can form a habit if he skips a day, but it will take longer to develop.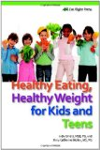 Continue Learning about Children's Health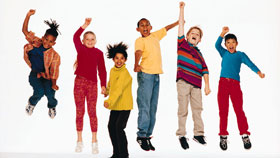 As a parent, you have questions about your kids' health. From common colds, lice, chickenpox and strep throat to eating disorders, obesity and learning disabilities, get the expert answers you need to raise a healthy child, tween, ...
or teen.
More