The obesity epidemic is leaving more young people with diabetes and heart disease - Healthcorps encourages and enables students to become healthy.

Watch the video to find out more from Dr. Oz about how HealthCorps is helping high school students stay healthy.



Continue Learning about Children's Health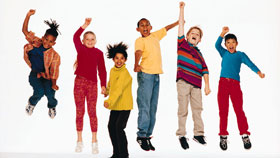 As a parent, you have questions about your kids' health. From common colds, lice, chickenpox and strep throat to eating disorders, obesity and learning disabilities, get the expert answers you need to raise a healthy child, tween, ...
or teen.
More