If your child gets into medication at home, the best course of action is to call Poison Control immediately, and be sure to save the medication bottle.

Keeping medications out of the reach of children is all about prevention. All medications should be stored in cabinets or containers that are either locked or simply difficult for them to get into.
Continue Learning about Children's Health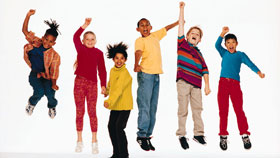 As a parent, you have questions about your kids' health. From common colds, lice, chickenpox and strep throat to eating disorders, obesity and learning disabilities, get the expert answers you need to raise a healthy child, tween, ...
or teen.
More