For children who are three or four years old, watching an hour or two of high-quality educational programming each day—such as Dora the Explorer, Blue's Clues, and Sesame Street is perfectly fine. Research has even shown that watching educational programs can improve reading and math skills in preschoolers.
However, please don't use this as an excuse to park your child in front of the TV for hours! Many parents do. It's understandable, especially during a stressful day. I've been there. The TV is so close, and you don't have to pay it $9 an hour to amuse your kids. However, any interaction your child has with another human being—reading together, playing a board game or ball game, dressing up dolls, anything—is almost always better for your child than watching TV.
From The Smart Parent's Guide: Getting Your Kids Through Checkups, Illnesses, and Accidents by Jennifer Trachtenberg. More About this Book
The Smart Parent's Guide: Getting Your Kids Through Checkups, Illnesses, and Accidents
What to Do When You Don't Know What to Do! "Moms and dads need expert guidelines, especially when it comes to their kids' health. This book reveals the inside strategies I use myself-I'm a parent, too!-to avoid critical, common blunders where it matters most: in the ER, pediatrics ward, all-night pharmacy, exam room, or any other medical hot spot for kids. These tips could save your child's life one day. Even tomorrow." -Dr. Jen Making health care decisions for your child can be overwhelming in this age of instant information. It's easy to feel like you know next to nothing or way too much. Either way, you may resort to guessing instead of making smart choices. That's why the nation's leading health care oversight group, The Joint Commission, joined forces with Dr. Jennifer Trachtenberg on this book: to help you make the right decisions, whether you're dealing with a checkup or a full-blown crisis. The Smart Parent's Guide will give you the information you need to manage the pediatric health care system. Dr. Jen understands the questions parents face—as a mom, she's faced them herself. She walks you through everything: from how to choose the best ER for kids (not adults) to when to give a kid medicine (or not to) to how pediatricians care for their own children (prepare to be surprised). Her goal is your goal: to protect the health of your children. There simply is nothing more important.
Television is the one of the biggest culprits in fueling kids' spending urges, and commercials are relentless in trying to get kids to buy, buy, buy. Research also shows that media impacts our children's money attitudes and increases materialism. During the holiday season, retailers push products and urge your kids to spend. So beware of those advertisements! Do take time to explain to your kids the real intention of those advertisers.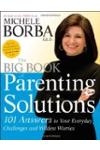 When a child watches television, he burns fewer calories than he would reading a book. The balance of calorie intake and usage determines whether someone gains or loses weight. Since watching television uses so few calories, it is much easier for a child to gain weight if he watches a lot of TV instead of playing outside or riding a bike.
Although watching TV and playing video games may not cause kids to become overweight, several studies have found a strong link between screen time and weight gain. One study found that among 12- to 17-year-olds, the prevalence of obesity increased by 2 percent for each additional hour of television kids viewed. Other studies discovered that youth who watch more than five hours of TV a day are much more likely to be overweight than kids who watch one hour or less.
In addition to deterring kids from being physically active, watching TV and playing computer games promotes overeating. For starters, many kids like to eat in front of a screen. However, it takes about 20 minutes for the brain to signal the stomach that it is full, which means kids can easily polish off a big bag of potato chips as they watch their favorite cartoon without being aware of what they're doing. In addition, kids are bombarded with commercials that encourage them to eat high-calorie foods loaded with added sugar and fat. The average child sees about 40,000 TV ads each year, and most of the ads targeted to kids are for candy, cereal, soft drinks, snack chips, and fast food. In fact, one study found that if kids (or adults) ate a 2,000 calorie diet consisting entirely of foods advertised on TV, they would consume 25 times the recommended daily servings of sugars and 20 times the recommended servings of fat. However, the advertised foods would provide fewer than half the recommended servings of vegetables, dairy products, and fruit.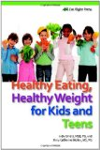 Continue Learning about Children's Health