As a father, how can I cope with grief after a SIDS death?
The most important thing is to acknowledge your pain and not try to hide or run away from it. Our society tends to put men in a supporting role when it comes to the death of a baby, but you are grieving too. You loved this baby and had planned for a lifetime of memories with him or her. Following are suggestions from other bereaved fathers that you may find helpful.
Experience your grief. Find a quiet place each day where you can be alone with your thoughts and your pain. This will help you sort out the "what ifs" and "whys" echoing in your head. Consider writing down your thoughts, feelings and memories and read them often.
Cry. Crying is a normal and necessary response to grief, even for men. Crying can make you feel better by relieving tension from within your body. If you are not comfortable crying in front of others, find a place where you can be alone and release your emotions.
Accept that this is not something you can "make better." Everyone's grief and healing will take time and will ebb and flow in unpredictable ways. Be patient with yourself and those around you.
Talk about your feelings. Reach out to family members or trusted friends and let them know you just need someone to listen. This includes your partner. Also let those around you know that it's okay to talk about the baby. He or she is a part of your family and always will be.
Express your anger in positive ways. For men, anger is probably the most common emotional reaction to the death of a baby. Ignoring or denying anger does not make it go away. There are many ways to express anger that are not harmful to yourself or others. Exercise or other physical activities are good choices.
Ask for help. This could be the hardest thing for a man to do. It may be easier if you talk with other grieving fathers. Parent support meetings and online chat rooms can help you connect with other fathers and see how they are coping. Try attending at least one meeting together with your partner or connecting with fathers online. It may be very comforting for you.
Try not to overinvolve yourself in sports, hobbies, work or social activities. This will only bury your feelings. Give yourself space to work on your grief. There will be plenty of time for these activities when you are in a better place and on the road to healing.
Avoid the use of alcohol, drugs or sex outside your relationship to help numb the pain. The high is temporary; reality will step back in very quickly.
Continue Learning about Children's Health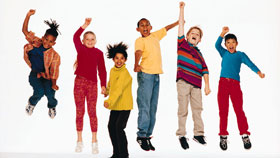 As a parent, you have questions about your kids' health. From common colds, lice, chickenpox and strep throat to eating disorders, obesity and learning disabilities, get the expert answers you need to raise a healthy child, tween, ...
or teen.
More