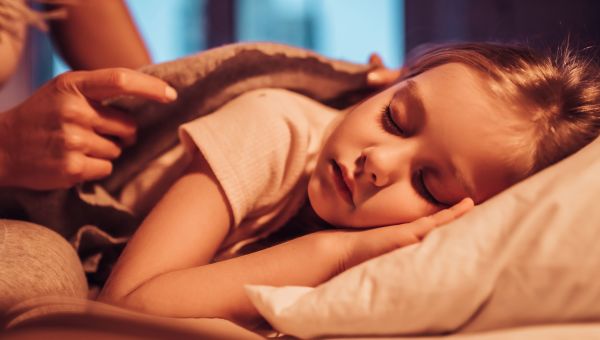 Are your kids afraid of the dark? This might help.
Just think about all the lights that are on from 6 p.m. to 6 a.m. inside your home. Those lights are disrupting your young children's ability to get a good night's sleep.
For a new study, researchers from the University of Colorado–Boulder created a dimly lit environment in 10 preschoolers' homes. They then measured the children's levels of melatonin, a hormone that signals the body it's time to sleep, after the children spent the day in the darkened environment.
The next day the researchers exposed the kids to bright light for one hour before their bedtime and then returned them to the low-light environment. That one hour's worth of bright light suppressed the kids' melatonin levels by up to 88 percent compared to all-low-light levels.
That shines a light on just how damaging illumination at night can be to your preschoolers' sleep cycle. So dim children's bedroom lights an hour before they hit the hay, remove digital screens and use dimmed book lights to illuminate pages as you read 'em to sleep. Then repeat for yourself! A 2000 study found the same is true for adults: More light, less melatonin.
You can also start tracking your family's sleep with Sharecare, a free app for iOS and Android. Just allow the app to automatically start tracking your sleep, or log it yourself so you can recognize patterns and disturbances.
Medically reviewed in September 2019.