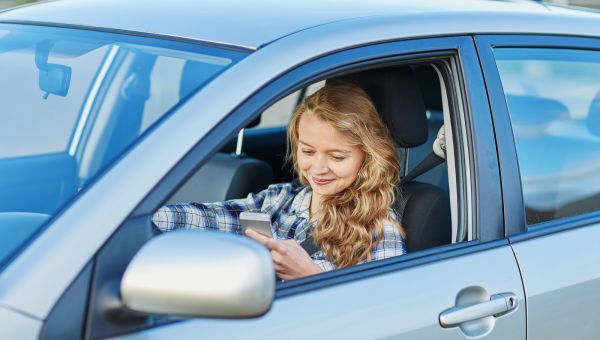 Hey, Mom and Dad, the axiom, "Do as I say, not as I do," turns out to be a pretty inadequate way to teach teen drivers how to be safe behind the wheel. A study by a national insurance company and Students Against Destructive Decisions reveals many of you tell your child not to drive and text or talk on the phone, but you do it ("What should I pick up for dinner?") and you insist your teen answer the phone whenever you call -- no exceptions. The result of these mixed messages? Your inexperienced teen driver ends up using the cell phone while negotiating through traffic.
A cell phone is involved in 21% of teen crashes (11% for adults) and distracted driving causes 11% of fatal teen accidents. Yet more than 85% of licensed high school students admit to using a cell phone while driving. So before your bad example and phone-answering rules steer your kid into trouble, here are a few tips on how to improve driving safety.
When your teen does talk to you, ask immediately if he or she is driving. Yes? Ask for a call back when the car is stationary. Then hang up.
Make it a whole-family rule not to text or talk on the phone while driving, because on a cell phone actions speak louder than words.
Devices and apps are available for you to see if your teen is following rules about phone use (and speeding). These may qualify you for a car insurance discount.
Medically reviewed in May 2019.