Kidney stones are formed when certain materials in your urine accumulate to an unhealthy level and your body is unable to dilute the materials with fluid. This is often caused by a combination of factors such as diet, dehydration, family history, infection, or pre-existing conditions. There are four main kinds of kidney stones, and each has a different cause and requires different treatment.
Kidney stones are caused by an accumulation of normal waste products like calcium and urine. Most people have chemicals in their urine to help stop the formation of stones. Learn more about kidney stones in this video from the National Kidney foundation.
Most kidney stones are formed because people don't drink enough water. Some kidney stones are metabolic and relate to other problems of the body.
Components in human urine, including calcium and oxalic acid, normally remain in solution due to pH control and the secretion of inhibitors of crystal growth. However, when an increase occurs in stone components (such as oxalate) or a decrease occurs in protective factors, kidney stones can develop. The high frequency of calcium-containing stones in affluent societies is directly associated with the following dietary patterns: low fiber, highly refined carbohydrates, high alcohol consumption, large amounts of animal protein, and high fat intake.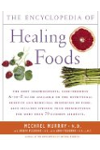 More About this Book
Encyclopedia of Healing Foods
From the bestselling authors of The Encyclopedia of Natural Medicine, the most comprehensive and practical guide available to the nutritional benefits and medicinal properties of virtually everything...
Continue Learning about Kidney Stones