Urethral hypermobility refers to too much movement of the urethra, causing it to drop below the pelvic floor muscles during certain activities. This may or may not cause urine leakage.
When the support provided by the pelvic muscles is relaxed or lost, the bladder neck and urethra may shift, sag, or drop into a lower position during periods of activity, thus causing pressure on the bladder neck area. The pressure on the bladder will exceed the pressure on/in the urethra. If the bladder neck or urethra opens briefly, leakage occurs.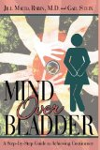 Continue Learning about Kidney Disease and Urology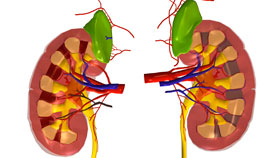 The kidneys are amazing organs. One of the kidney's major functions is to filter and remove waste products and excess fluids from your body. Each and every day, your kidneys filter over 200 quarts of fluid to produce about 2 quart...
s of urine that is stored in the bladder, and ultimately removed through a process called urination. Your kidneys also play an important role in removing drugs, regulating blood pressure, controlling the production of red bloods cells and helping promote strong, healthy bones by producing an active form of vitamin D.
More