Despite the juicing trend, juice is not as healthy as eating whole fruits and vegetables, which still have their natural fiber and nutrients. Watch culinary nutritionist Stefanie Sacks explain why whole foods are more nutritious than sugary juice.
Juice is not as healthy as whole vegetables and fruit. The skin and flesh of the fruit holds all the fiber and nearly all the nutrients. Also, some amazing things happen in the process of chewing -- particularly in terms of your blood flow. So if you're juicing, make sure you're still getting the skin of the fruit in there too.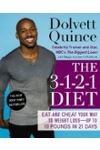 Juice does not contain the fiber as whole fruits and vegetables. Learn more in this video with Dr. Oz.




Continue Learning about Juices