When commercial fruit juice is made, manufacturers squeeze out and retain the water, sugar, and nutrients, leaving behind most of the fiber. Then they pasteurize the juice, heating it temporarily to destroy any possible pathogens. Unfortunately, delicate nutrients are also damaged in the process, significantly reducing nutritional value.

To make that one glass of juice, you need to squeeze anywhere from three to eight oranges, depending on the size and juiciness of the oranges. That's a whole lot of sugar to ingest without the fiber necessary to slow down its absorption into your body.

Essentially, you're getting a nutritionally depleted, high-sugar drink. If you really want to drink juice, my recommendation is to juice it yourself. Drink the homemade juice immediately so it doesn't have a chance to spoil and to get maximum nutritional benefit from it.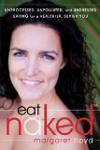 Continue Learning about Juices