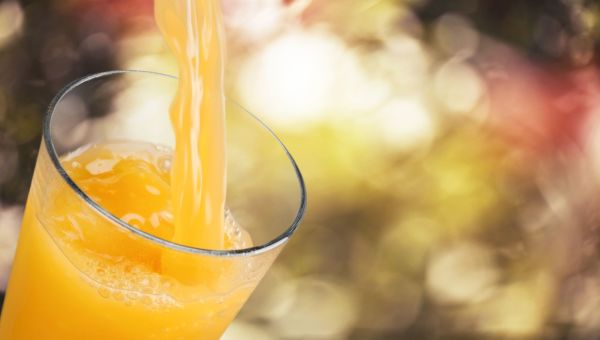 You think you're doing your body some good, but a bottle of fruit juice actually has more sugar than a can of soda.
Amongst the sodas and energy drinks, fruit juice might seem like the healthiest choice on the shelf, but it's actually packed with as much sugar as any sweetened beverage. A 12-ounce can of soda has 140 calories and 39 grams of sugar. On the other hand, a 12-ounce glass of apple juice has 180 calories and 42 grams of sugar.
Unlike smoothies, juices are stripped of fiber, a key ingredient in whole fruits and veggies. Fiber is important for helping you feel fuller and more satisfied. It also moderates the effect the natural sugars in fruits and veggies have on your glucose levels. In fact, a high-fiber diet is linked to a lower risk of heart disease, stroke, high blood pressure, diabetes and obesity.
So, the next time you're perusing the grocery or cafe for something to drink, H20 is your best choice. And if the nutrients and antioxidants in fruits and veggies are what you're after, go for whole produce. To prepare a high-fiber, low-sugar smoothie at home, blend whole fruits with veggies and a touch of nonfat yogurt for a protein boost.
Medically reviewed in February 2020.