In irritable bowel syndrome (IBS), inflammation and other abnormalities in the digestive tract are not present—or at least do not show up on medical tests. However, inflammation is found in several important disorders called inflammatory bowel diseases (IBD). The two types of IBD are ulcerative colitis, which affects the rectum and colon, and Crohn's disease, which can involve both the colon and the small intestine.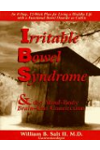 Many of the symptoms are similar between IBD and IBS but are treated differently. Learn more from Dr. Eugene Yen on behalf of NorthShore University HealthSystem about the difference between inflammatory bowel disease (IBD) and irritable bowel syndrome (IBS).
Irritable bowel syndrome (IBS) differs in many important ways from inflammatory bowel disease. When speaking of IBD, the two primary diseases are Crohn's disease and ulcerative colitis (UC). Irritable bowel syndrome is defined as abdominal discomfort or pain associated with altered bowel habits for at least three days per month in the previous three months, with the absence of organic disease. UC and Crohn's disease are both considered organic diseases. IBS is a diagnosis made by your doctor, and there are no specific findings that make the diagnosis. Whereas, with the IBD's, the diagnosis can be made with a biopsy of the gastrointestinal tract.
IBD stands for Inflammatory Bowel Disease, and should not be confused with irritable bowel syndrome (IBS). Inflammatory bowel diseases include Crohn's disease and ulcerative colitis. Unlike IBS, IBD causes inflammation, ulcers and other damage to the gastrointestinal tract. To arrive at a diagnosis of irritable bowel syndrome, your physician will first make sure you do not have IBD, which is more serious and requires different medical management.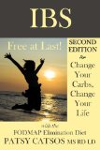 The acronyms IBS and IBD are very different conditions, but are often interchanged out of confusion regarding the differences between the two disease states. IBD is inflammatory bowel disease, which is due to an overactive immune system that results in changes in the actual mucosal architecture of the small bowel or the colon. This leads to a lot of systemic symptoms.

Irritable bowel syndrome (IBS) is related to gut motility and the nerve endings of the gastrointestinal tract. It occurs throughout the small bowel and colon.

Unlike inflammatory bowel disease, having irritable bowel syndrome does not increase your risk for colon cancer or small bowel cancer. It also doesn't increase your risk for surgeries. Furthermore, doctors do not treat IBS with immune suppressive medications, because it's not an immune-mediated disease.
Continue Learning about Irritable Bowel Syndrome (IBS)