Here are some options to help you manage your irritable bowel syndrome (IBS) with medications and supplements:
Fiber supplements - Fiber helps ease constipation and decreases the pressure in the colon. Increasing your consumption of fresh fruits and vegetables, whole grains and bran may help; your doctor may also suggest a soluble fiber supplement. However, for some people, they may cause discomfort, rather than relief.
Laxatives - If fiber supplements don't help, your provider may recommend a laxative for IBS with constipation (IBS-C).
Antidiarrheal medications - If you have irritable bowel syndrome with diarrhea (IBS-D), you may try over-the-counter medications, such as loperamide (Imodium) to help control diarrhea. You may also benefit from prescription bile acid binders, such as cholestyramine (Prevalite), colestipol (Colestid) or colesevelam (Welchol). Side effects include bloating.
Peppermint oil - Over-the-counter time-release capsules may ease cramping and spasms for people with IBS. As a side effect, they may also increase reflux.
Anticholinergic and antispasmodic medications - These medications can reduce cramping. They may be used if you have diarrhea, but can worsen constipation and may cause difficulty urinating. They include hyoscyamine (Levsin) and dicyclomine (Bentyl). They should be used with caution if you have glaucoma.
Antidepressants - Your doctor may prescribe these if you have pain or are depressed. Even if you're not depressed, this type of medication may help take the edge off your pain. All antidepressants can cause some side effects, so be sure and discuss them with your doctor.
Antibiotics - Antibiotics used in the treatment of IBS include rifaximin (Xifaxan).
IBS-specific prescription medications - Several medicines are approved specifically for IBS. These are usually prescribed only when lifestyle changes and other treatments have not been successful.
This content originally appeared on HealthyWomen.org.
Medications used to treat irritable bowel syndrome (IBS) include:
Serotonin (5HT) receptor agents:
5HT3 antagonist alosetron (Lotronex): For global IBS symptoms in women with diarrhea. Significant side effect is constipation.
Antidepressants:
Tricyclic: Used for abdominal pain; possible side effect is constipation.
Selective serotonin reuptake inhinbitor (SSRI): Used for abdominal pain; better tolerated than tricyclics.
Gastrointestinal agents:
Loperamide (Imodium): Used to treat diarrhea; possible side effect is constipation.
Fiber/bulking agents: Used for constipation; possible side effect is bloating.
Oral cromolyn sodium: Used for diarrhea; possible side effect is constipation.
Selective chloride channel-2 activator lubiprostone (Amitiza): Used for constipation; possible side effects include nausea, diarrhea, and headache.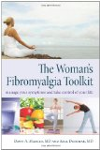 Continue Learning about Irritable Bowel Syndrome Treatment