If you have irritable bowel syndrome (IBS) with abdominal pain, a heating pad may ease abdominal pain, and caffeine-free herbal tea such as chamomile can be soothing. Some people have found that peppermint oil helps reduce spasms. However, people who have gastroesophageal reflux disease, or GERD, should avoid peppermint oil, because it can make reflux symptoms worse. Antispasmodics—including dicyclomine (Bentyl) and hyoscyamine (Anaspaz, Cystospaz, Levsin, others)—may help relieve pain by reducing bowel spasms. Low doses of tricyclic antidepressants and selective serotonin reuptake inhibitors (SSRIs) may alleviate abdominal pain and relieve other symptoms as well.
Pain with irritable bowel syndrome (IBS) can be difficult to treat. Nerve sensitivity can be treated with medication and lifestyle changes.
Here are some tips for easing the pain of irritable bowel syndrome:
If you're suffering from IBS, eliminate foods that are high in saturated and trans fats as well as all fried foods, alcohol, caffeine, carbonated drinks, and gum. (Why gum? Swallowing air makes matters worse.) Instead substitute foods that are high in fiber, and don't forget to add loads of water.
Many people with the diagnosis of IBS actually have difficulty digesting milk (lactose intolerance) or sugar. There are some ways to test for the problem, but it is easier to simply avoid all milk and sugar (especially sodas) for a week and see if the symptoms go away. Then you can add back milk, but with Lactaid (a pill or chew that gives your body the missing lactase enzyme you may lack) before the milk or dairy product. Some people need varying amounts of lactaid to be comfortable with different foods; try 1 to 5 Lactaid pills or chews if you are getting gassy or crampy with dairy products and see how you do. Then talk to your doctor to see if you need to be formally tested for lactose intolerance.
Eat slowly and regularly to avoid extreme excesses and deficits of food, which can be traumatic for your digestive system. Probiotics are probably your best allies. The best (in spore form, so the stomach doesn't destroy them) come in small capsules at less than $10 a month. We like Culturelle, Digestive Advantage, and Sustenex, which decrease IBS symptoms. Some experts believe that one of the causes of the condition is a lack of good bacteria in the intestines.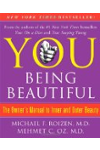 Continue Learning about Irritable Bowel Syndrome Treatment