The FODMAPS elimination diet is based on limiting "FODMAPS" in the diet. FODMAPS stands for Fermentable Oligo-, Di- and Mono-saccharides And Polyols. Specifically, some of the dietary carbohydrates described by the term FODMAPS are lactose, fructose, fructans, polyols and galactans. These are sugars, starches and fibers in food that some people cannot fully digest and absorb. If FODMAPS foods are the triggers for your irritable bowel syndrome (IBS) symptoms, your symptoms will improve quickly, as a rule within two weeks.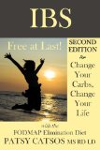 Continue Learning about Irritable Bowel Syndrome Treatment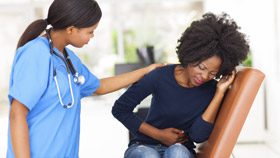 Irritable bowel syndrome (IBS) can be controlled with lifestyle changes, dietary changes and medications. Your healthcare provider may suggest an elimination diet to pinpoint foods that trigger IBS. Prescription medications can he...
lp to regulate your bowels and relieve pain. Complementary and alternative treatment approaches include hypnotherapy, meditation, acupuncture and cognitive behavioral therapy.
More