Many clinicians think that some laxatives, including the polyethylene glycol preparations (Miralax) used for colon cleansing prior to colonoscopy, are safe and effective for irritable bowel syndrome (IBS) when used judiciously. However, laxatives with stimulant properties like bisacodyl (Dulcolax, Correctol) or senna (Ex-Lax) may cause some cramping.
Continue Learning about Irritable Bowel Syndrome Treatment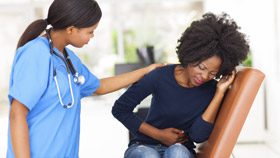 Irritable bowel syndrome (IBS) can be controlled with lifestyle changes, dietary changes and medications. Your healthcare provider may suggest an elimination diet to pinpoint foods that trigger IBS. Prescription medications can he...
lp to regulate your bowels and relieve pain. Complementary and alternative treatment approaches include hypnotherapy, meditation, acupuncture and cognitive behavioral therapy.
More