Interstitial cystitis, similar to or sometimes known as painful bladder syndrome (IC/PBS), is a condition in which people experience pain in the bladder and pelvic regions. The pain can vary in intensity and may also include an urge to urinate or a need to urinate often. The pain and discomfort usually vary, and certain activities, foods, and even stress can make symptoms worse. This condition affects women more often than men. IC/PBS can severely impact your life, but there are steps you can take that can help.
Interstitial cystitis is a condition that affects mostly women and is typified by a chronic inflammation, thickening, and scarring of the bladder lining that causes frequency and urgency and can cause the bladder lining to bleed into the urine. It can also change the bladder's capacity for the worse and increase bladder sensitivity.
Interstitial cystitis is similar to a urinary tract infection (cystitis) in that it causes frequent urination and pain. Unlike a UTI, however, it is not caused by a bacterial infection, and its cause is, to date, unknown. Currently there is no permanent treatment for interstitial cystitis, and treatments that offer relief vary in their success rates.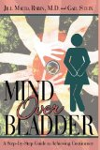 Continue Learning about Interstitial Cystitis (Painful Bladder Syndrome)