Here is a behavior makeover to help your child learn to make safe and wise choices on their own

1. To help kids think about the outcomes of their choice ask "if-then" questions: "If you make that choice, then what would your friends say?
2. Tell a young kid to pretend to be a fortune-teller. "How will I feel tomorrow if I choose that today?"
3. Develop a "conscience test" for your child to use in making tougher choices. The Grandma Test is: "What would grandma say if she found out?" The Newspaper Test is: "How would you feel about your choice is it made the front page news?"
4. To help an older child weigh the pros and cons of each choice, teach him to ask himself: "What are all the good and bad things that might happen if a chose that?"

You can find more behavior makeover tips in the book, No More Misbehavin' Whatever you try remember to consistently use the method until you do get the change you want.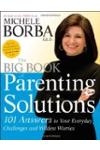 Continue Learning about Intellectual Changes In A School Age Child