Insulin pumps have come a long way in recent years. These devices are miniature, computerized pumps, about the size of a cell phone, that you can wear on your belt or in your pocket. A pump sends a steady, measured amount of basal insulin through a piece of flexible plastic tubing to a small catheter that is inserted just under the skin and taped in place. This way of delivering insulin is called continuous subcutaneous insulin infusion, or CSII. You can program the pump to send a surge, or bolus, of insulin into your body. You do this just before eating to adjust for the rise in blood glucose that will come as your food digests.
An insulin pump is a small, computerized device about the size of a cellphone or deck of cards that delivers insulin continuously through a catheter to a person with diabetes. The pump can be worn on a belt loop or in a pocket. It replaces the need for insulin injections throughout the day.

At mealtimes, the pump can give a quick dose of extra insulin, or a bolus. Using the pump allows closer control of blood sugar levels without as much risk of low blood sugar. It also requires more commitment to carbohydrate counting and to monitoring blood sugar at least four times a day. Pumps were first designed for people with type 1 diabetes, but more and more people with type 2 are using them.
An insulin pump constanly infuses insulin into the body. In this video, Ronald Tamler, MD, clinical director of the Mount Sinai Diabetes Center, decribes what insulin pumps do and the various kinds.
An insulin pump is a device that administers insulin continuously under the skin. There are no individual injections, and only fast-acting insulin is used. The background insulin requirement is met by an infusion of the insulin on a continuous basis. While someone who is using injections may take 24 units of Lantus or Levemir once daily, a person on an insulin pump may get 1 unit per hour round-the-clock of Humalog, NovoLog, or Apidra (all very-fast-acting insulins), which amounts to pretty much the same thing. Meal-related insulin is given by programming the pump to administer a certain amount of insulin at mealtime, using the same strategy for the insulin-to-carbohydrate ratio and correction factor.
Insulin pump technology has progressed amazingly over the past couple of decades. Today, several insulin pumps are available, including those manufactured by Medtronic MiniMed, Animas, and Disetronic, among others. They are about the size of a cell phone, and most of them are very easy to use. Even a person who does not consider him- or herself a "techie" can use an insulin pump very easily. Most pumps require the wearer to insert a small plastic tube or catheter about a half inch long into the fat under the skin using a needle in the center of the tube. After insertion, the needle is removed, leaving just the soft plastic catheter in place. Usually the catheter is inserted into the abdomen or upper thigh, but other areas can be used as well. Flexible plastic tubing connects the catheter to the insulin pump, which is then clipped to a belt or carried in a pocket, and the insulin is pumped through the tubing and into the fat under the skin. The catheter, also called an infusion set, is usually changed about every three days. One pump, the OmniPod, is placed directly against the skin, so there is no connection tubing, and the catheter inserts itself automatically. The pump is worn twenty-four hours a day; pumps can either be waterproof or water resistant or can be detached for short periods of time for bathing.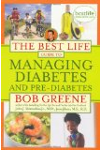 The insulin pump is an insulin delivery device for diabetics. Most pumps are high-tech pager-sized devices that have a small reservoir of fast-acting insulin in them. The pump connects to the diabetic by a thin plastic hose. (There is one pump with a different design where the insulin is held in a "pod" taped to your body so it does not need the hose.) You wear something called an infusion set, which is basically a port for the insulin to get into your body. Every three or four days you shoot one of these into your body. It has a guide needle that comes out and only leaves a tiny tube in you called a cannula. It is basically one shot every three days instead of 5-8 shots per day for the typical MDI diabetic. The pump holds only fast-acting insulin, and your basal needs are covered by an adjustable constant drip of insulin.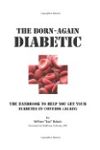 Continue Learning about Insulin