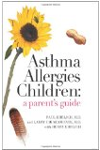 In medical school we learn that inflammation is characterized by four things:

Rubor -- Color or redness generated by the increased blood flow into a region.
Tumor -- Swelling caused by the release of fluid from the blood vessels in the region.
Dolor -- Pain, as increased swelling stimulates local pain fibers.
Calor -- Heat, as increased blood flow generates heat.

When you look at these words in the context of modern English, you can appreciate the many characteristics ascribed to these symptoms of inflammation:

Rubor -- Think of ruby red, the color of blood.
Tumor -- What does tumor mean in old English? It's a swelling on the body, either cancerous or not.
Dolor -- Pain.
Calor -- Calories are units of energy, and energy gives off what? Heat.