NRF-2 is a master regulator of the antioxidant response. It is a complex protein that activates our genes (a transcription factor) to produce a broad array of protective compounds that shield against inflammation and disease.

Waste products in cells age us prematurely and create disease. There are two types of waste: exogenous wastes that we ingest from the external environment and endogenous wastes that build up as a by-product of cellular metabolism. The presence and function of the NRF-2 transcription factor is critical for endogenous detoxification and free radical scavenging. Endogenous wastes referred to as reactive oxygen species (ROS) can damage biological macromolecules and are detrimental to cellular health. They are called "reactive" because of their free radicals or unpaired electrons which multiply in human tissue and cause destruction of normal cellular structures. If not rapidly removed, these reactive compounds cause disease and premature aging. Imagine if a tornado was growing in strength inside your home, eventually tearing it apart from the inside out.

We are protected against these reactive wastes by a series of gene transcribed products called the Antioxidant Response Elements (ARE). The NRF-2 proteins are transcription factors that bind to and activate the ARE segments of genes to activate the body's own protective response that protect us from a variety of oxidative stress-related complications, even in situations where the administration of exogenous antioxidants, which are short-acting (such as vitamin C and vitamin E), fail. NRF-2 becomes activated (a normal function) when we eat green vegetables supplying isothiocyanates (ITCs). When we don't eat cruciferous greens, one of the most important natural defense systems in the cell (NRF-2-ARE) does not function.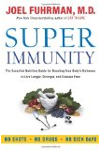 Continue Learning about Inflammation