About 80 percent of miscarriages (also called spontaneous abortions) occur during the first 12 weeks of pregnancy, and half of those are caused by chromosomal abnormalities that are incompatible with a live birth. The risk of miscarriage increases with the number of previous births as well as both maternal and paternal age: A quarter of miscarriages happen in women older than 40.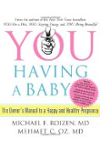 90% of miscarriages happen in the first trimester.
Continue Learning about Infertility

Infertility may affect women, men or both. Infertility may be considered primary, meaning this is a couple's first attempt to have a baby; or secondary, in which they aren't able to conceive after having had one or more children. ...
Learn more form our experts about infertility.
More