Secondary infertility is infertility in someone who has been pregnant before.
Many women experience additional signs referred to as secondary fertility signs. These signs do not necessarily occur in all women, or in every cycle in individual women. These signs can offer additional information to help women identify their fertile and infertile phases. Secondary fertility signs around ovulation may include:
Mid cycle spotting
Pain or achiness near the ovaries
Increased sexual feelings
Fuller vaginal lips or swollen vulva
Abdominal bloating
Water retention
Increased energy level
Heightened sense of vision, smell and taste
Increased sensitivity in breasts and skin
Breast tenderness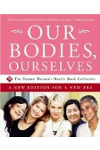 Infertility after a previous successful pregnancy is called secondary infertility. Even though you may be in great health, subtle anatomic and hormonal issues, as well as age factors, could be contributing to your difficulty.
The contents of this website are for informational purposes only and are not intended to be a substitute for professional medical advice, diagnosis, or treatment. Nor does the contents of this website constitute the establishment of a physician patient or therapeutic relationship. Always seek the advice of your physician or other qualified health provider with any questions you may have regarding a medical condition.
Continue Learning about Infertility