Roseola is the most common infection to cause a rash after a fever. Roseola is a viral infection. This is a common infection for infants and toddlers. It usually causes a high fever that goes up and down for 3 days. About the time the fever breaks a rash of red spots appears on the trunk and spreads to other parts of the body. The rash lasts for a few days and then goes away. Other viruses can also cause a rash after a fever.
These symptoms are quite suggestive of a classic childhood viral infection known as roseola. Fever (temperature often 102°F [39°C] or higher) without any other symptoms can leave parents and pediatricians alike looking for answers. After about 3 days, the answer usually becomes quite clear as the fever resolves and is followed within a day or so by a telltale roseola rash. By the time the rash appears, children are no longer contagious and can return--rash and all--to normal activities (eg, preschool, mommy-and-me class).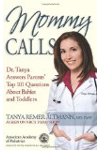 Continue Learning about Infectious Disease
Infections are caused by viruses, bacteria, mold and other organisms and lead to conditions like flu, chicken pox, pneumonia, sore throat, rashes, malaria and other ills. An infection occurs when these germs attack the body, causi...
ng it to respond with antibodies and white blood cells to defend itself. Preventing infectious disease involves eating a healthy diet, getting proper exercise to keep the body strong, and keeping clean by washing hands regularly.
More