Virtually anything foreign that comes in contact with your child's body can be an allergen. That includes things like insect stings (the allergy is to the venom, not the actual stinger); poison oak, ivy and sumac; medicine; latex; and various chemicals, such as ones commonly found in popular laundry detergents.
You can't cure allergies or asthma, but you can minimize the damage by trying to reduce your child's exposure to triggers. Some tactics you can take:
Keep the floor in your child's room uncarpeted, because bare floors don't trap allergens as much as rugs and carpets. Even better, do the same for the whole house.
Use light drapes that you can wash regularly instead of heavy ones, which can trap dust. Even better, install blinds and wipe them down frequently.
Use special 1 micron or latex covers for all pillows and mattresses to keep dust mites from sneaking onto your child. Commonly sold as "hypoallergenic dust mite protectors," they should zip closed, not just wrap or stretch around like a fitted sheet.
After your child plays outside, change her clothes, because they may have picked up pollen. And have her take a shower or bath at the end of a good day of play outside, to minimize exposure to poison ivy and other contact allergens (not to mention ticks: see chapter 8).
If your child is waking up with allergic symptoms, it could be the stuff inside his pillow, either the feathers or the mite poop. Switch from feather to foam and seal with a one micron pillowcase to see if his symptoms improve.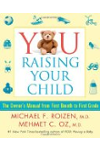 Most allergies are passed on to children from their parents. Kids inherit a tendency to be allergic, but not to any specific allergen. In addition, being exposed to allergens at certain times when the body's defenses are low or weak, such as after a viral infection, also may lead to the development of allergies.
From Good Kids, Bad Habits: The RealAge Guide to Raising Healthy Children by Jennifer Trachtenberg.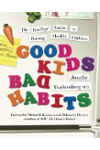 A myriad of particles/substances can act as allergens and trigger children's allergy symptoms. Common indoor allergens include dust mite, cockroach, pet dander and some molds, while outdoor allergens include trees, grass, weed pollen and other molds. Patients who are allergic to indoor allergens tend to be symptomatic year-round, while those who are allergic to pollens develop symptoms almost exclusively during the pollen season.
Continue Learning about Allergies in Children