If a child's allergy is not properly treated it could lead to poor sleeping, runny nose, dry skin -- these are among the precursors to allergies in children that will escalate over the years. Moreover, they are so common that many times they will not even lead to a trip to the doctor. Instead, parents will live with the symptoms or treat them either with over-the-counter medications like Benadryl that may have sedating effects (which can't help his performance in school), or with folk remedies, but the child may be more sensitive than they can cope with. The result is misery for the child and sympathetic suffering -- frequently compounded by guilt -- for the parents.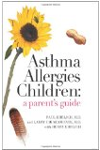 More About this Book
Asthma Allergies Children: A Parent's Guide
Asthma and allergies are at epidemic proportions. It doesn't have to be that way. Two experienced pediatric allergists tell everything a conscientious parent needs to know about these conditions,...
If left untreated allergies can lead to long-term health complications, such as chronic ear or sinus conditions. Allergy symptoms also may cause a lower level of physical activity, which increases a child's risk of weight problems and cardiovascular disease.
From Good Kids, Bad Habits: The RealAge Guide to Raising Healthy Children by Jennifer Trachtenberg.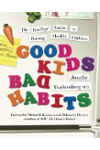 Continue Learning about Allergies in Children