Pillows, mattresses, box springs, sheets, and blankets are all home to dust mites -- microscopic creatures that trigger allergies in kids. While you can wash sheets and blankets (and should do so on a weekly basis), you can't exactly stuff a mattress into the washing machine.

What you can do, though, is cover your child's mattress and box spring with zippered plastic covers (you can find them in department and bed-and-bath stores). Before you buy any covers, crumple them to see how quiet they are. Some types are made of plastic that stays soft and quiet to the touch, while other types are made of plastic that crackles. Never use thin plastic, such as the plastic that comes with dry cleaning. It can get wrapped around a child's face and become a safety hazard.

Make sure you buy a cover that completely encloses the mattress. It's easy to find mattress covers that are made like fitted sheets, with elastic around the edges, but resist the urge to settle for those. They don't do the job because they don't completely enclose the mattress top and bottom. Once you get your mattress cover home, wash it before putting the mattress into it to get rid of that "plastic" smell. You should also cover your child's pillow with the same type of plastic before putting the pillow in the pillowcase. Always check with your pediatrician about using a plastic pillow or mattress cover, though, before you actually buy one. A child who drools or sweats when sleeping may develop a rash because the plastic cover may trap moisture, causing skin irritation.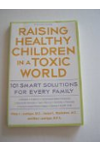 Continue Learning about Allergies in Children